Play Free Casual Games Directly on Your Browser
Spanning at least three different sites, we've got tens of thousands of games for you to play!
If you love playing casual games, Gamesparkles is the right place to be. We have reviewed and recommended tens of thousands of casual games over the years and you can trust that we'll continue doing so as long as we can!

However, if you're not looking for reviews of casual games but the games themselves, then you might want to drop by our sister site/ game portal, Match3games.club for match-3 games, BubbleBooms for bubble shooters and marble shooters, or Playmarket for everything in between!

We've found and gathered all the free casual HTML 5 games on the internet and grouped them up in a few websites for fans of casual games - just like you and me - to enjoy! There are plenty of games to choose from as well, with more added every few days!

Navigating the site is as easy as 123 too! There are menus at the top that you can use as a sort of filter to narrow down the list of games to the ones you'd like to play.

Not sure where to start? Well, we wouldn't mind recommending some of our absolute favorites to you.


1. Skydom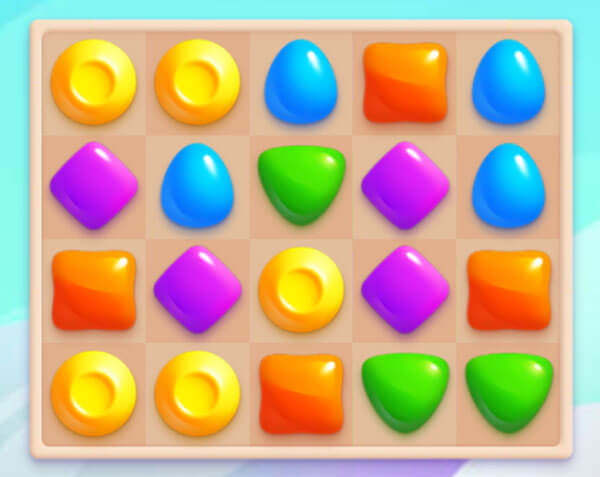 There are just so many fun match-3 games to choose from and it's insanely hard to just pick a single one. However, we've recently loved playing Skydom and that's the game we'll recommend today. It's a pretty standard match-3 adventure game where you'll get to travel across this gorgeous kingdom in the skies while matching colorful shapes along the way. Best yet, there's even an undo button, which is incredibly rare in any match-3 game, that you can use whenever you think you've made a wrong move.

Travel to a breathtaking kingdom in the skies now: https://www.match3games.club/play/skydom


2. Bubble Shooter Saga 2

A bubble shooter adventure game, Bubble Shooter Saga 2 offers all the lighthearted mischief you'd expect an adorable little teddy bear traveling on a hot air balloon can do! There are up to 90 whole new bubble shooting challenges to enjoy and plenty of fun boosters that you can buy using coins earned just so you can bring your game to the next level. Of course, if you're the sort who would like to play the original before the sequel, feel free to drop by Bubble Shooter Saga and play all the levels in that game first!

Travel on a hot air balloon with a cute teddy: https://www.bubblebooms.com/play/bubble_shooter_saga_2


3. Baboo: Rainbow Puzzle

If you love playing Tetris, you'll really like playing Baboo! Not only is the game incredibly adorable to look at, but it's fun to play as well! The game is very similar to Tetris in the sense that you'll be given a platter of 3 Tetris-like pieces at every turn and the goal is to fit them all into the gridded playing area you are given. Similar to Tetris, once you filled up an entire row or column, the tiles will disappear, freeing up more grids for you to fill. The game is endless though, so the longer you can keep the game going, the more points you'll accrue!

Play this colorful and adorable Tetris-like game: https://www.playmarket.com/play/baboo_rainbow_puzzle